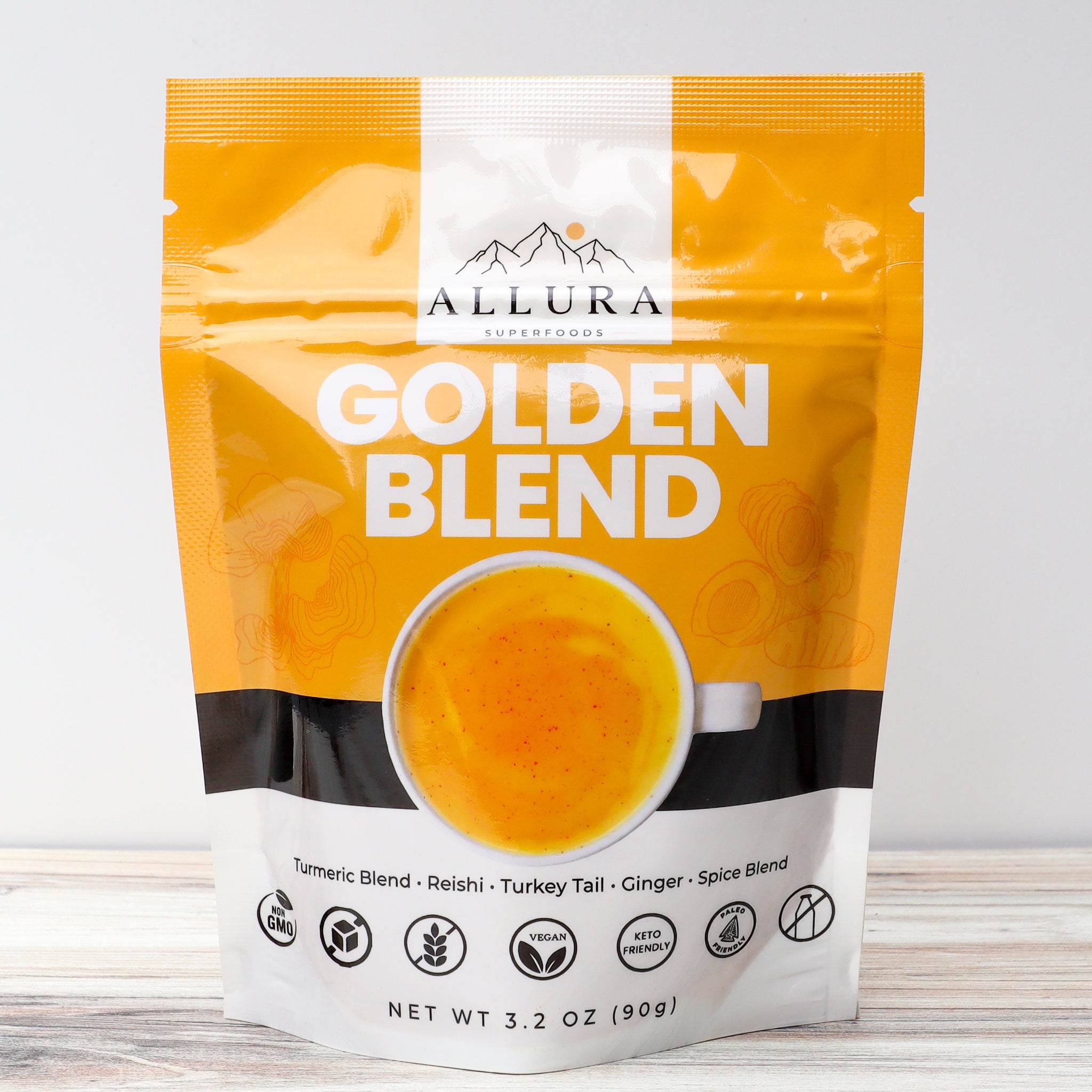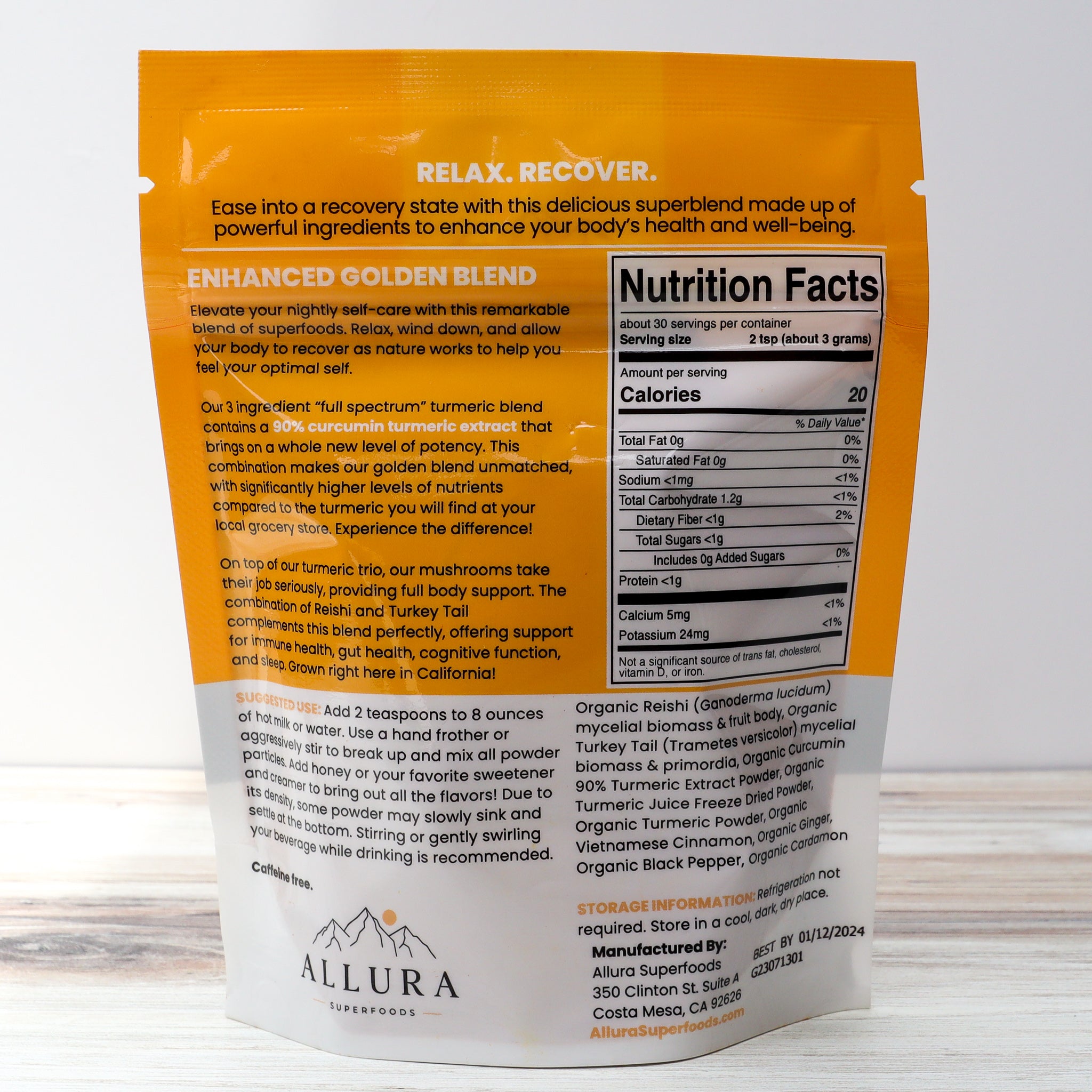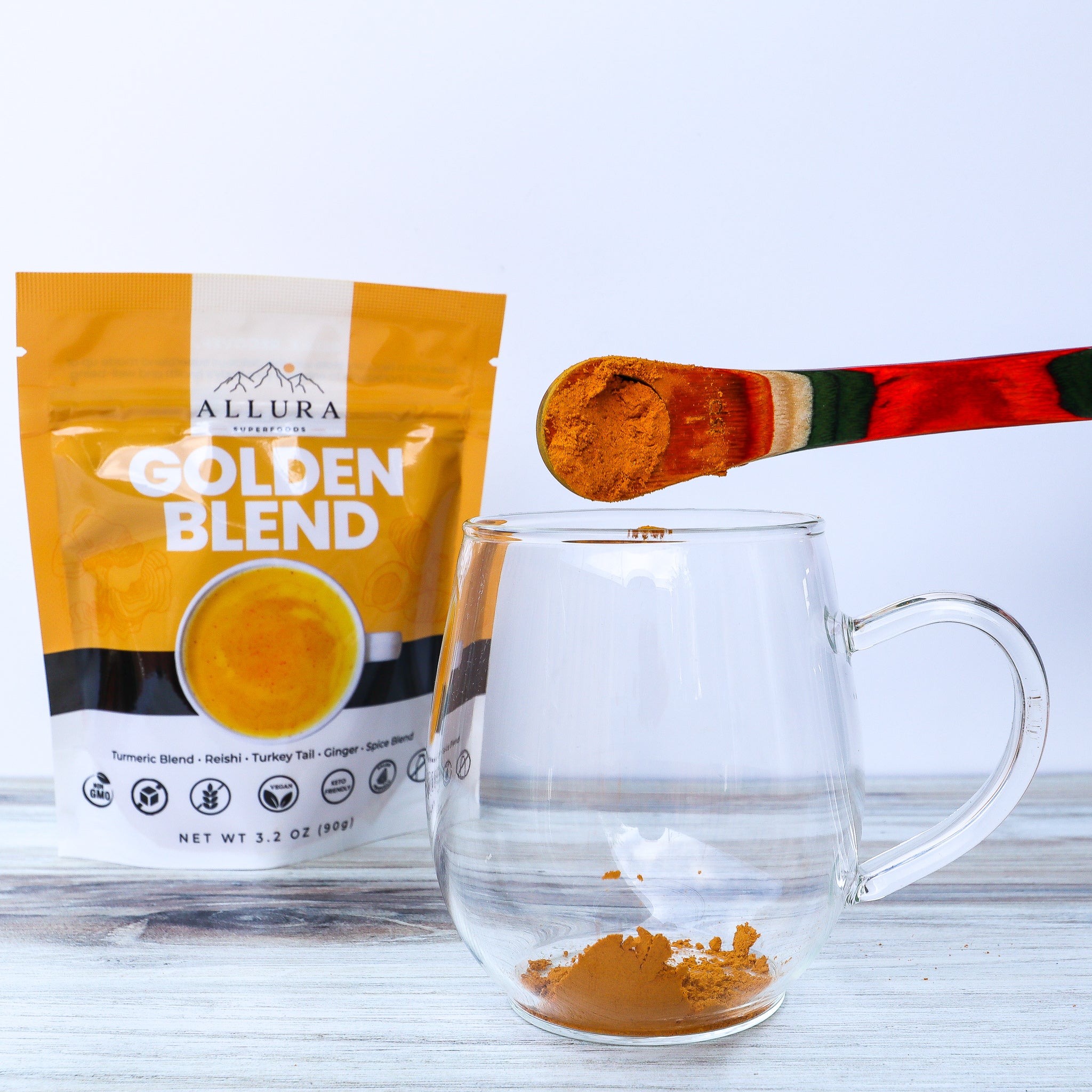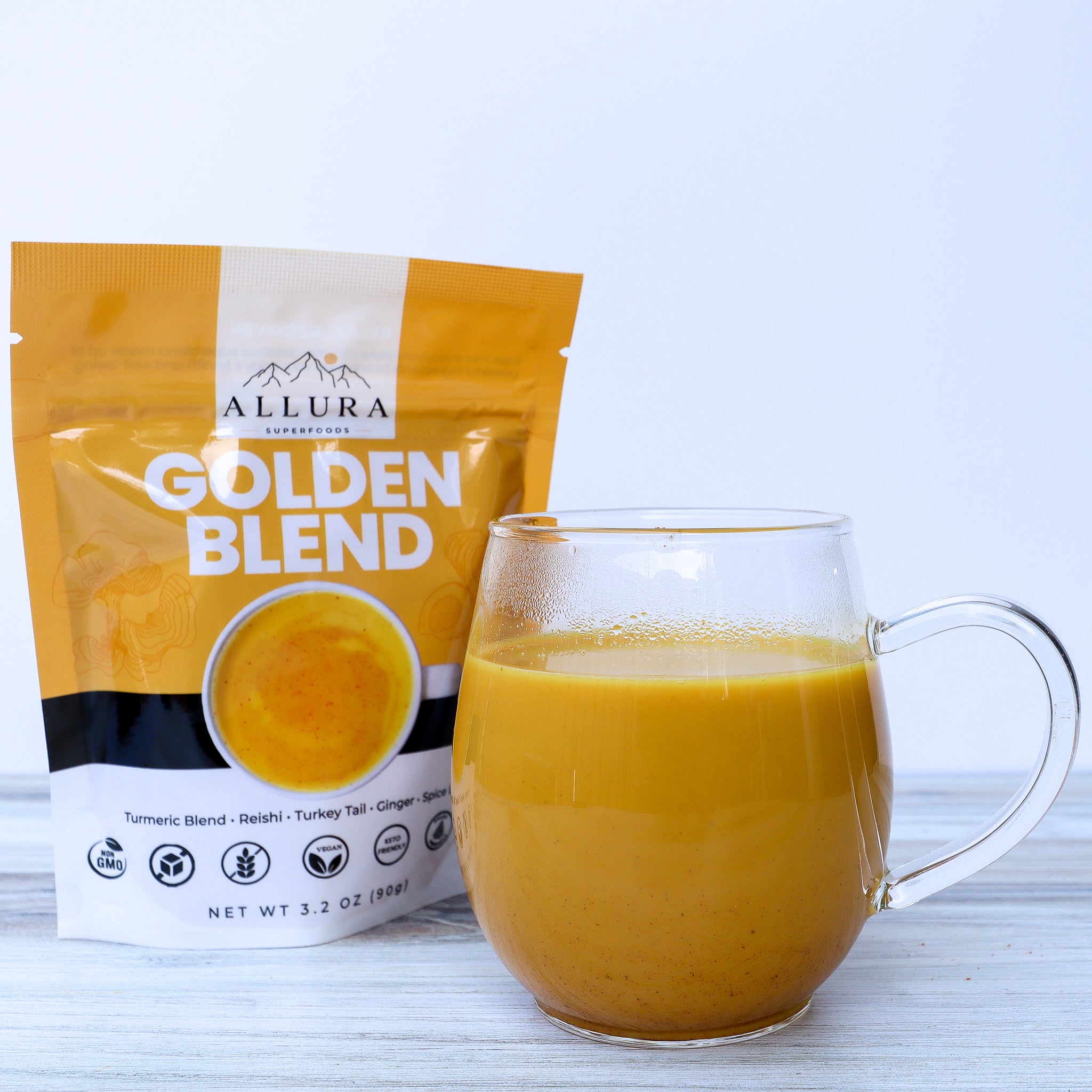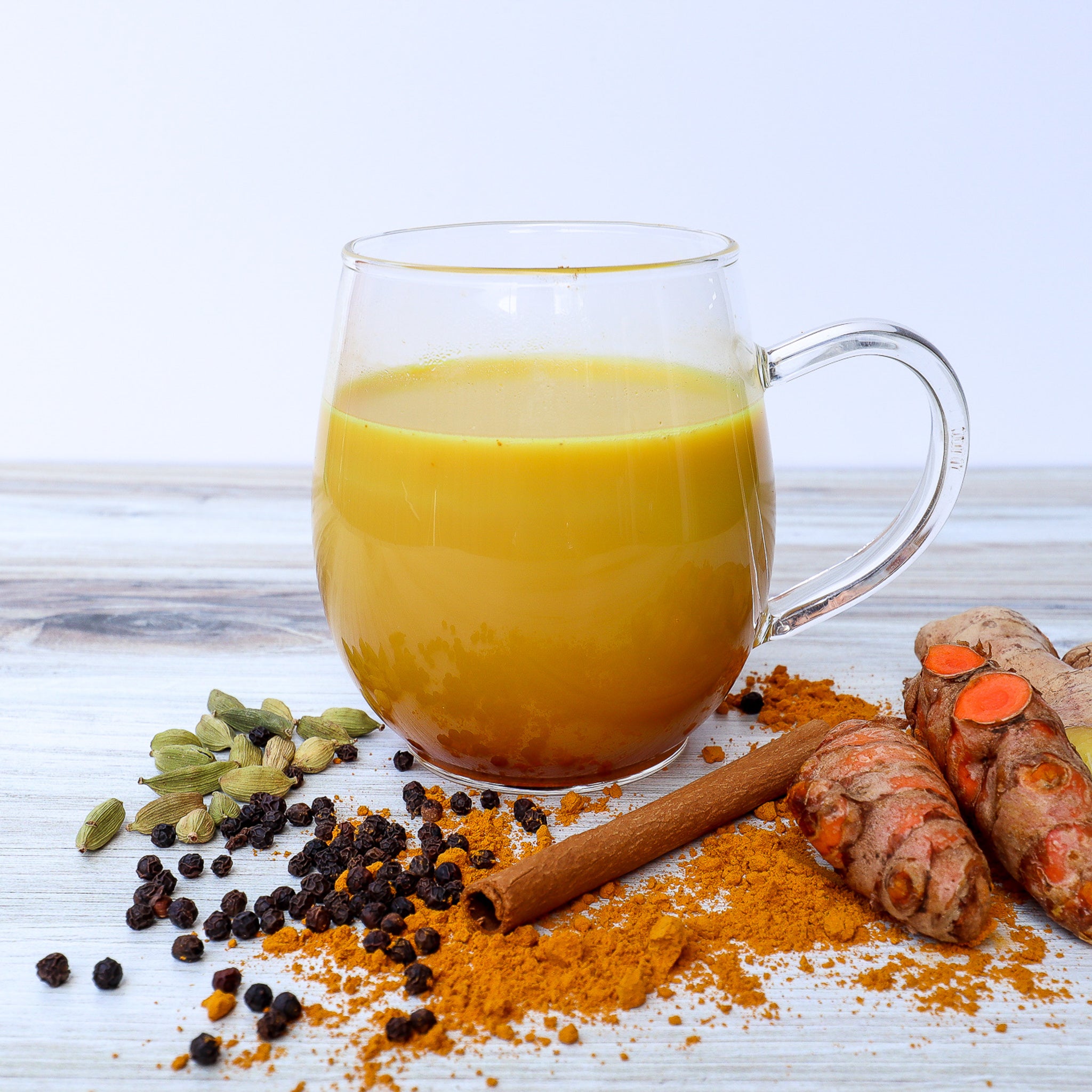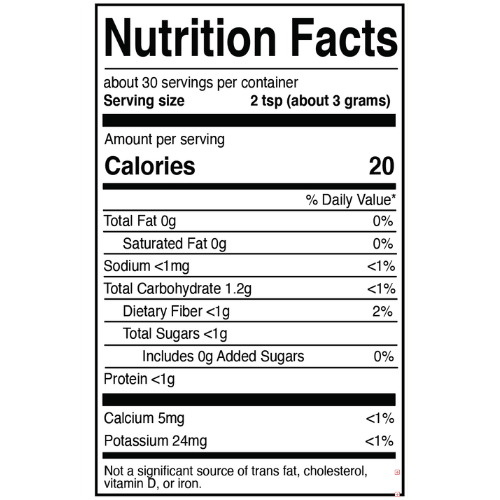 Sale price

$54.00
Regular price
(/)
---
Elevate your self-care routine with this remarkable blend of superfoods. The Allura Superfoods Golden Blend is caffeine-free and packed with super ingredients to help your body relax, wind-down, and recover.
The Golden Blend has a warm and soft flavor that makes it a perfect relaxing or nighttime drink.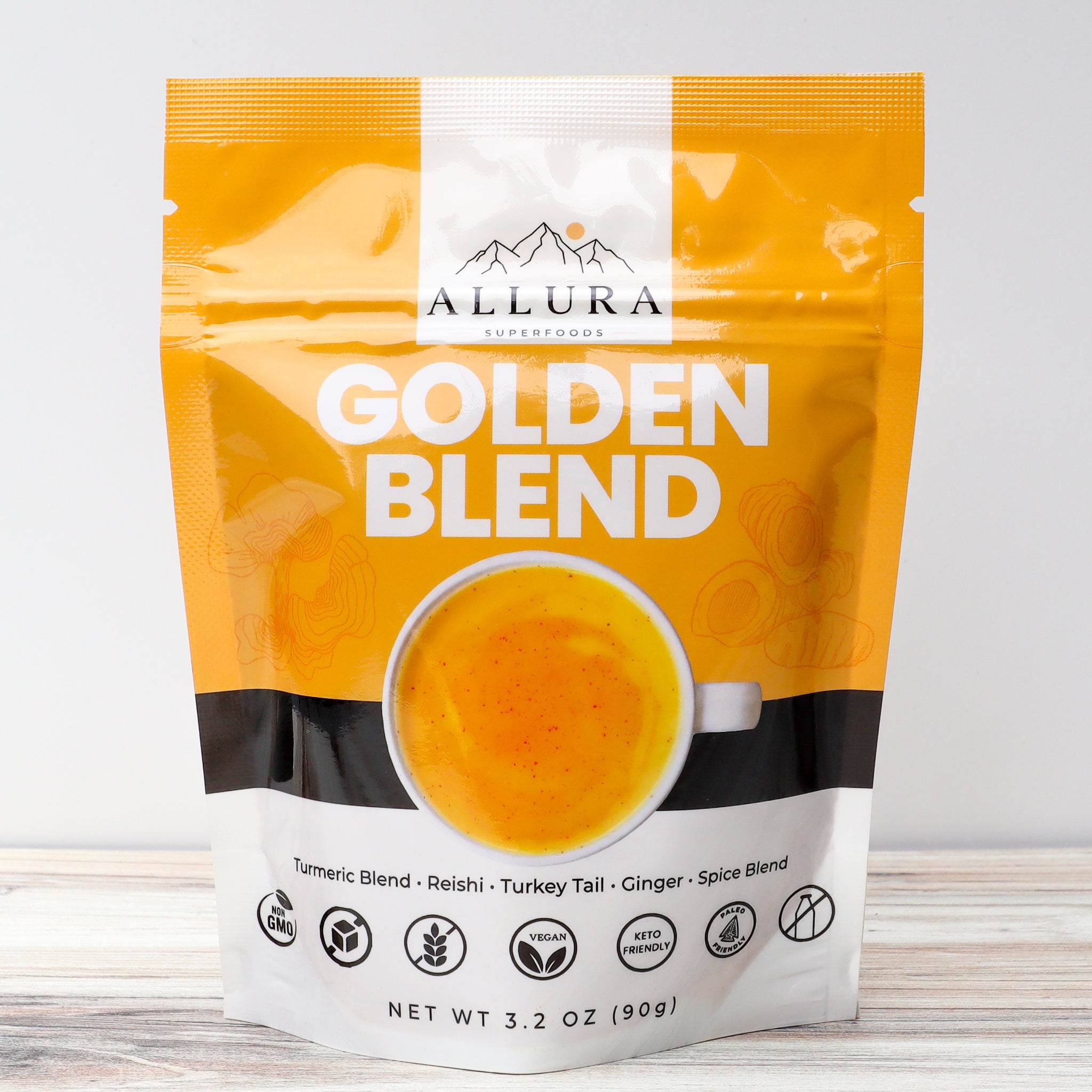 Golden Blend
Sale price

$54.00
Regular price
Choose options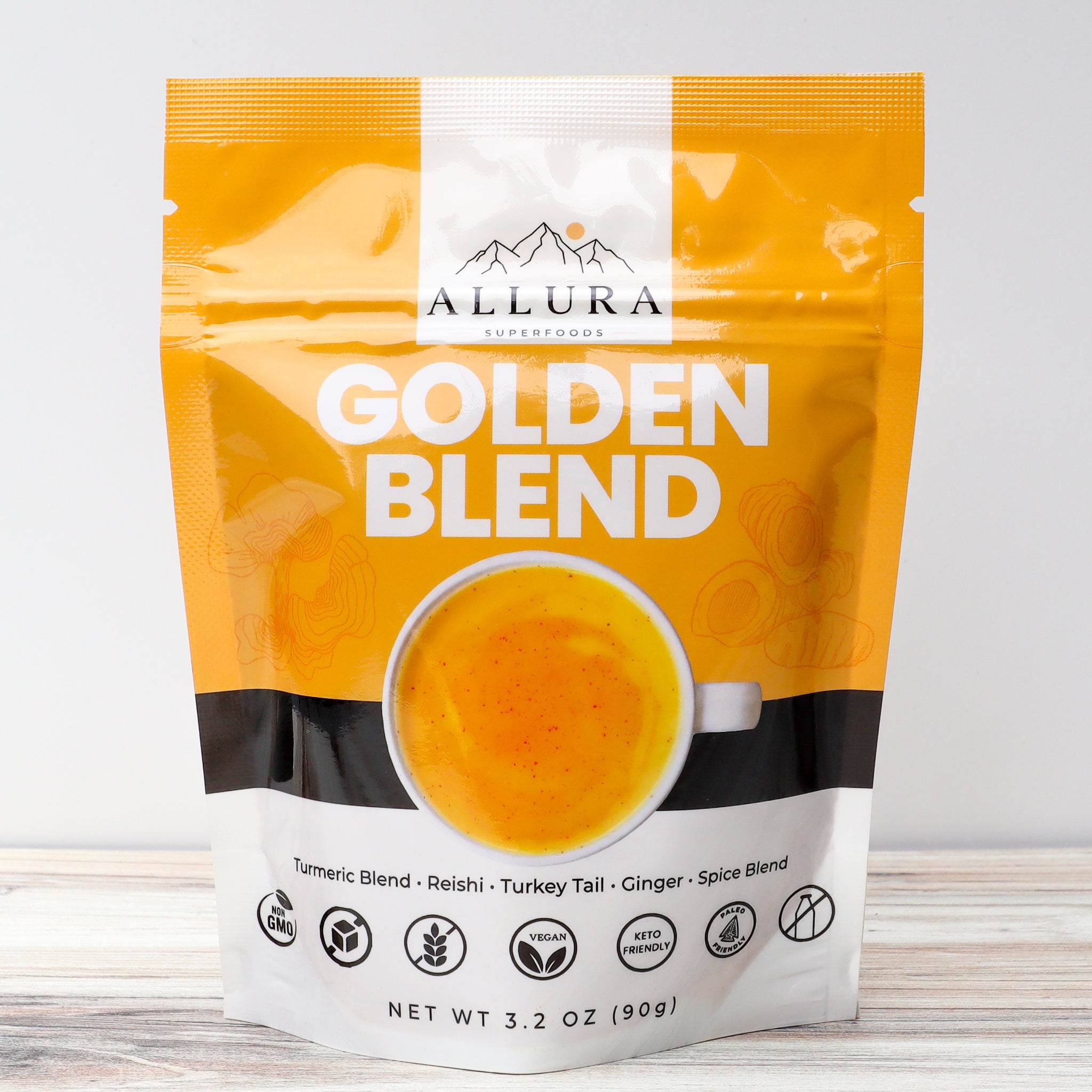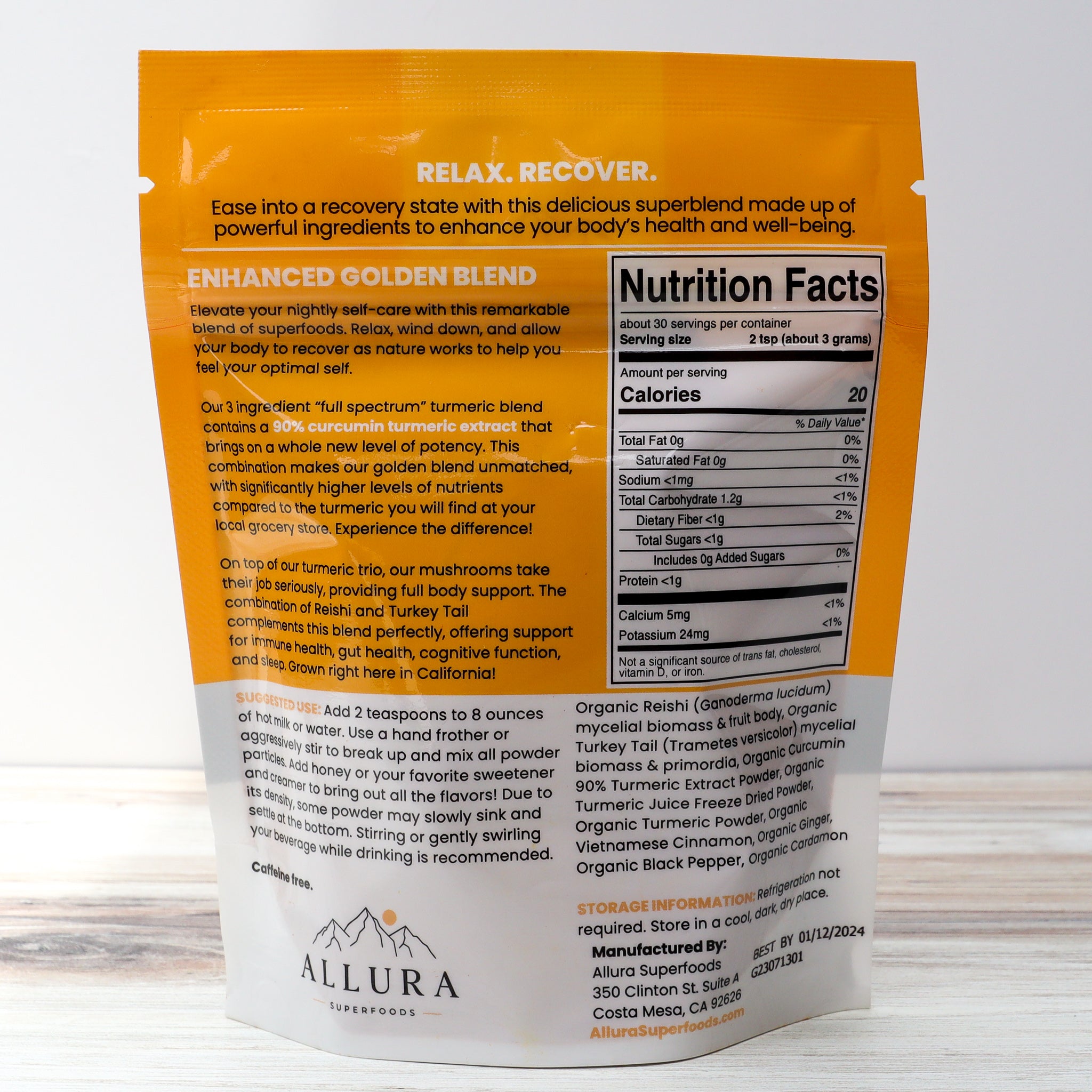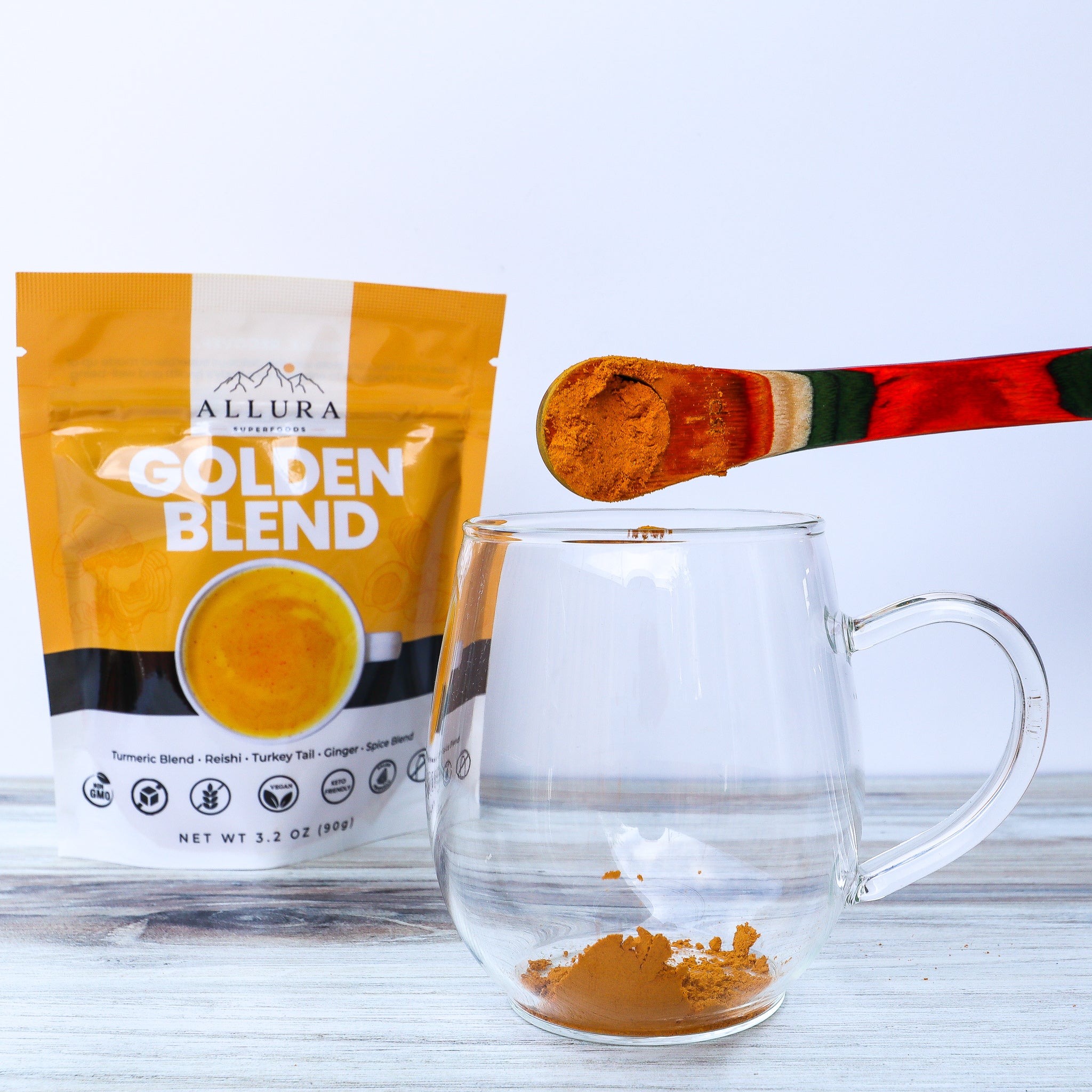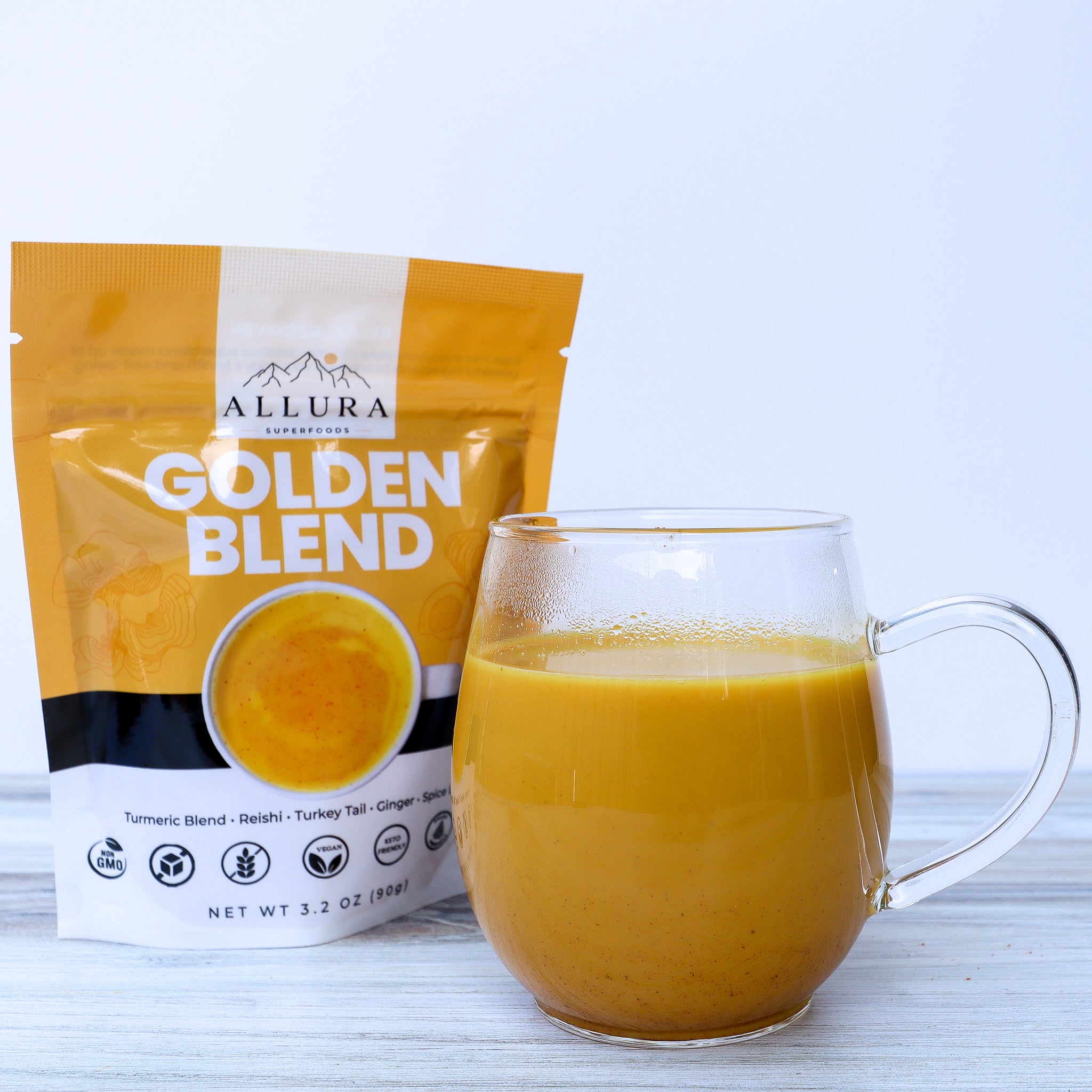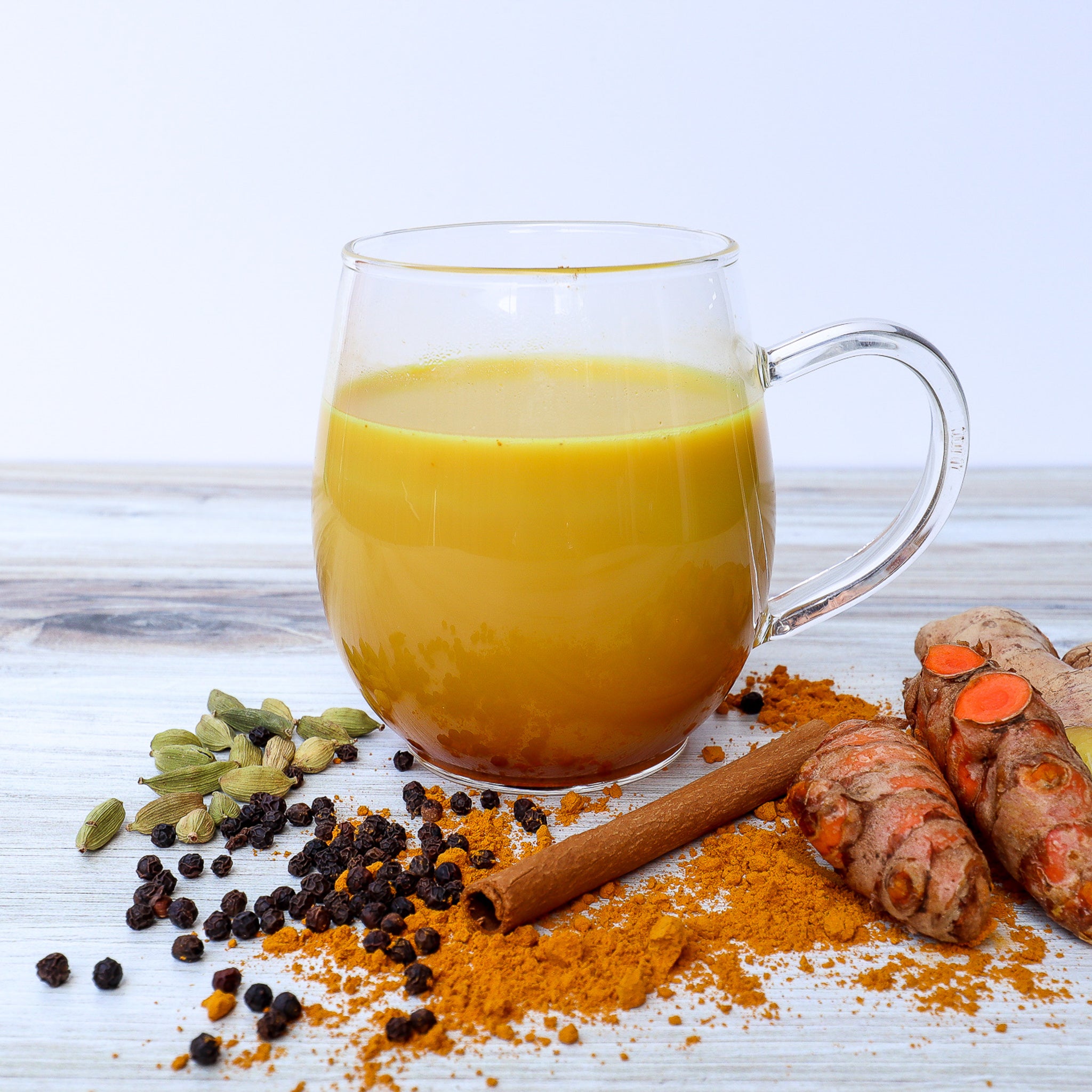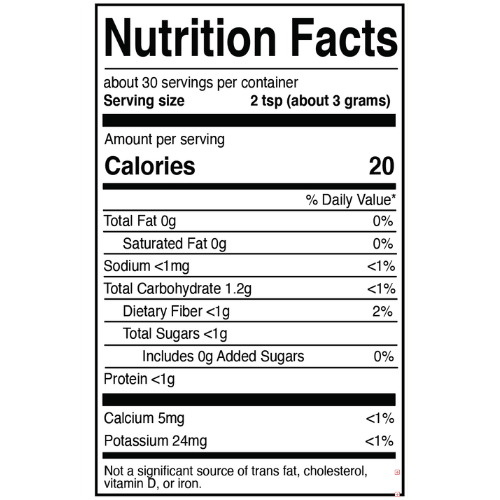 RELAX. REST. RECOVER.
Ease into a recovery state by elevating your daily self-care routine with this remarkable blend of superfoods. Our Golden Blend is made up of 100% organic ingredients and contains zero sugar. It's powerful ingredients boast a wide range of essential nutrients to help you to feel your optimal self.
Turmeric
A spice and medicinal herb that has been used for thousands of years. Turmeric is packed with essential nutrients like manganese, iron, potassium, and vitamin C. It is widely consumed for it's potential benefits, including immune system support and anti-inflammatory properties.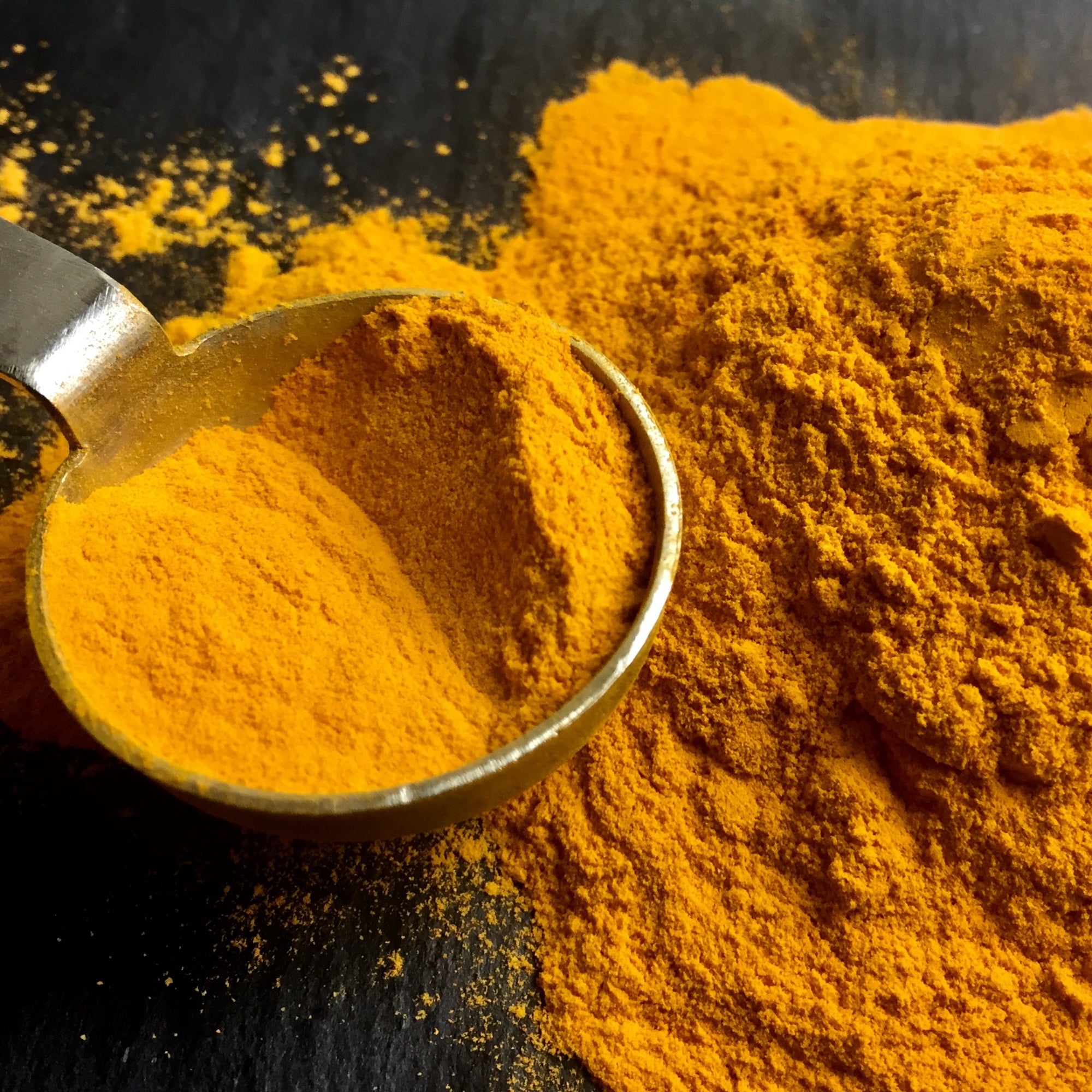 Curcumin
Curcumin is a naturally occuring compound within turmeric that gives it it's yellow color. Although it offers a number of potential benefits, it is most known for being a powerful anti-inflammatory along with having antibacterial and antioxidant properties.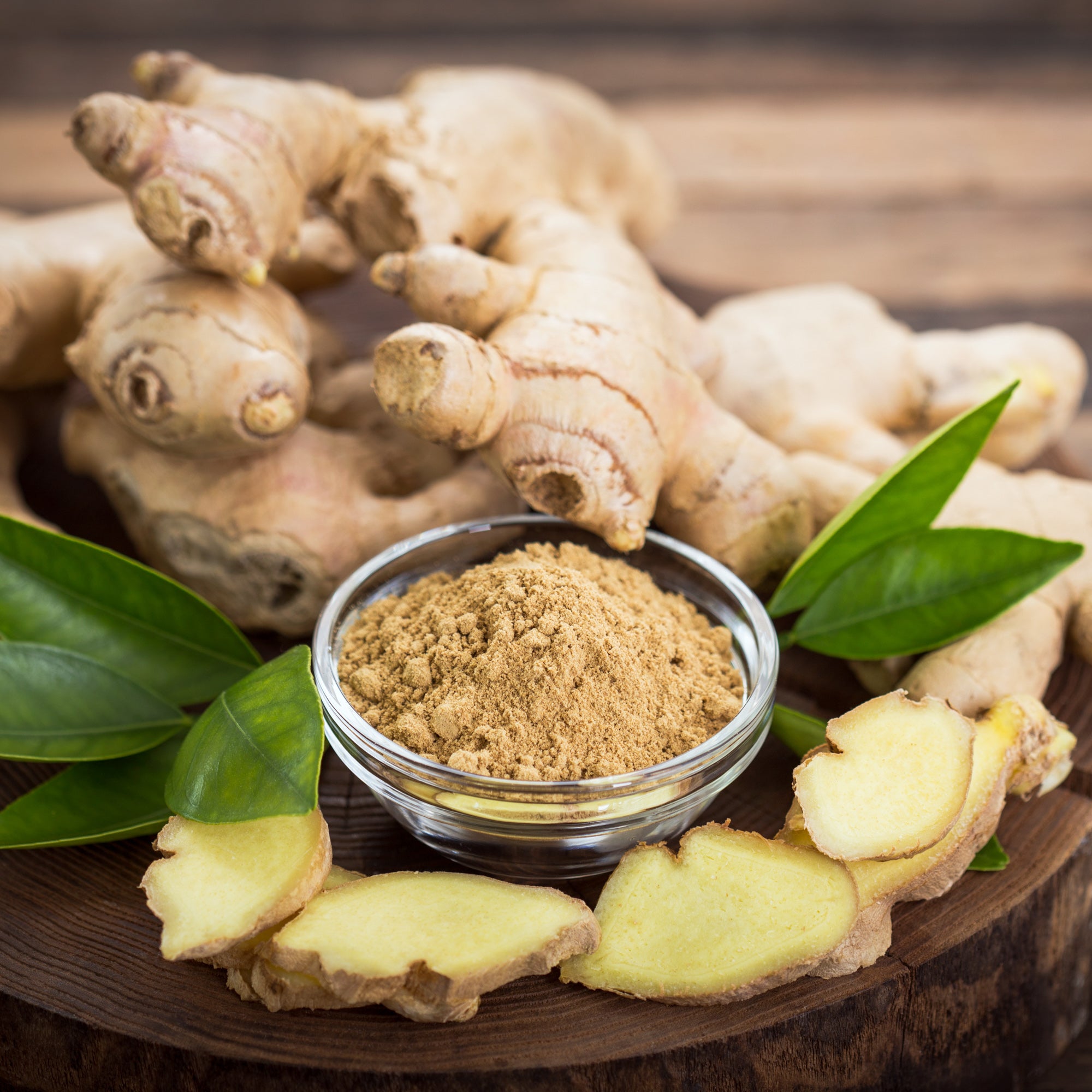 Ginger
Aside from adding flavor and a soothing aroma, ginger comes with a number of health benefits. It is most widely known for aiding in digestion, soothing nausea, and offering immunity support.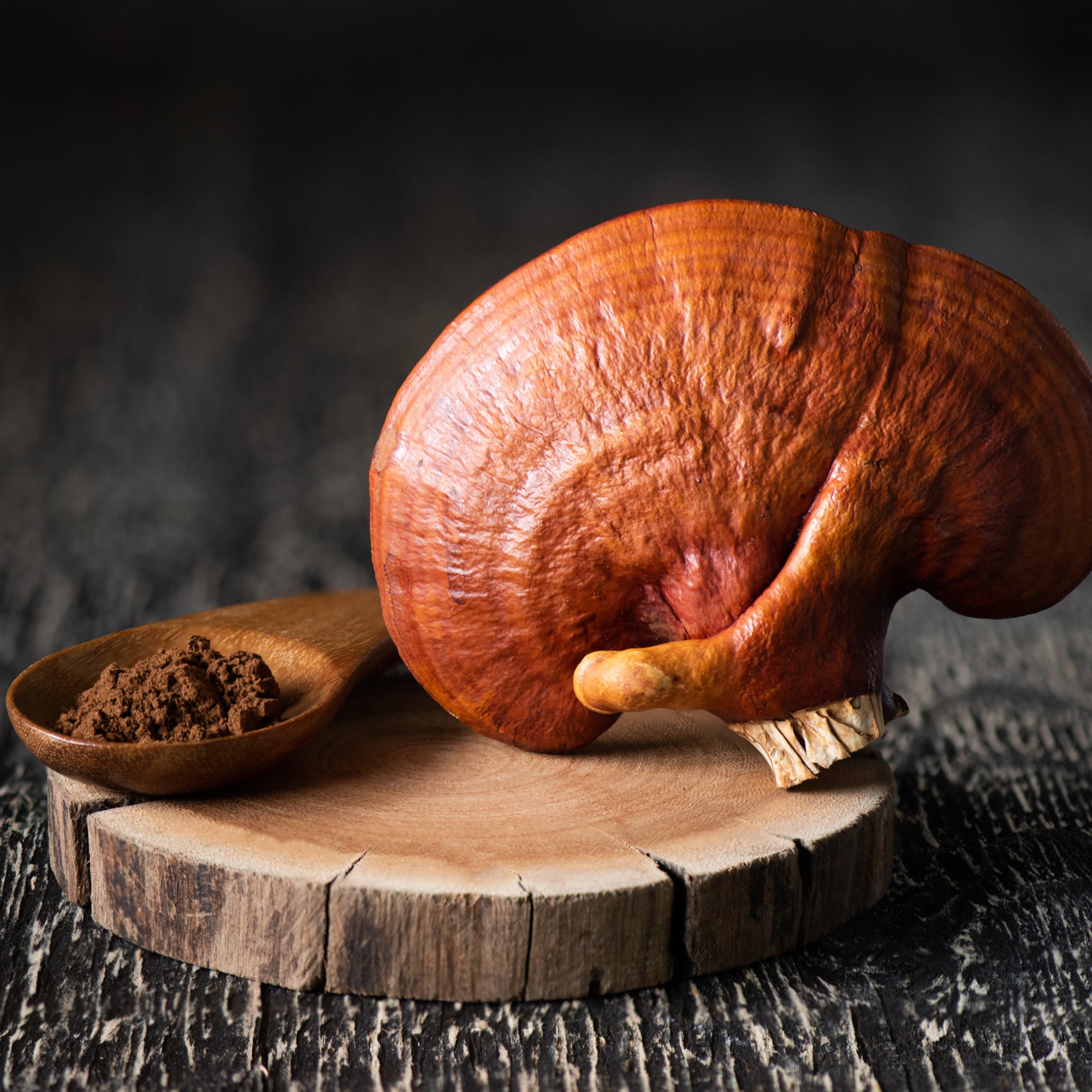 Reishi
Nicknamed the "mushroom of immortality", reishi boasts a variety of potential benefits. This powerful adaptogenic mushroom may help with sleep improvement, managing stress, fighting mental fatigue, and boosting immunity.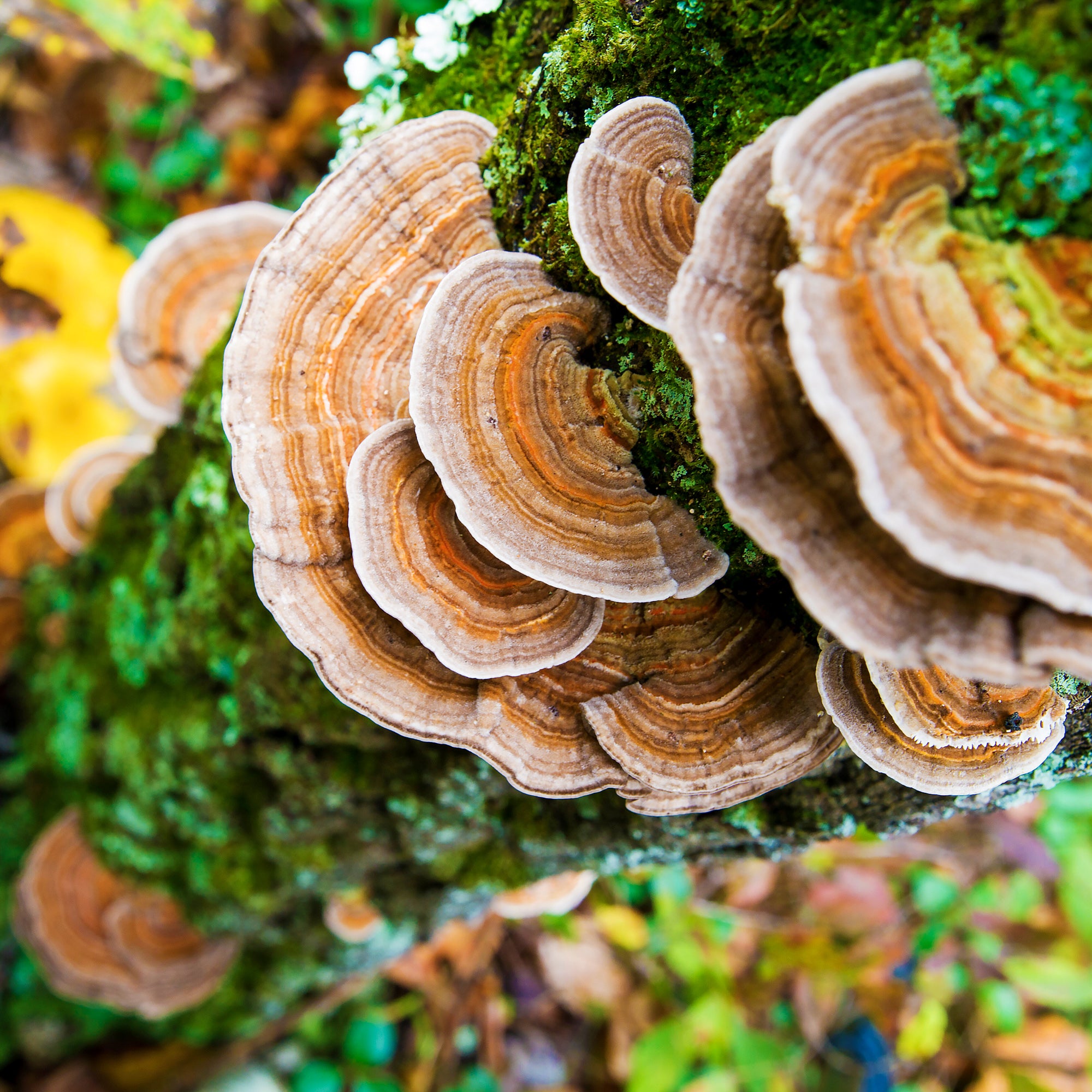 Turkey Tail
One of the most researched of all mushrooms due to its powerful immune-boosting polysaccharides. Turkey tail is also loaded with antioxidants and contains prebiotics.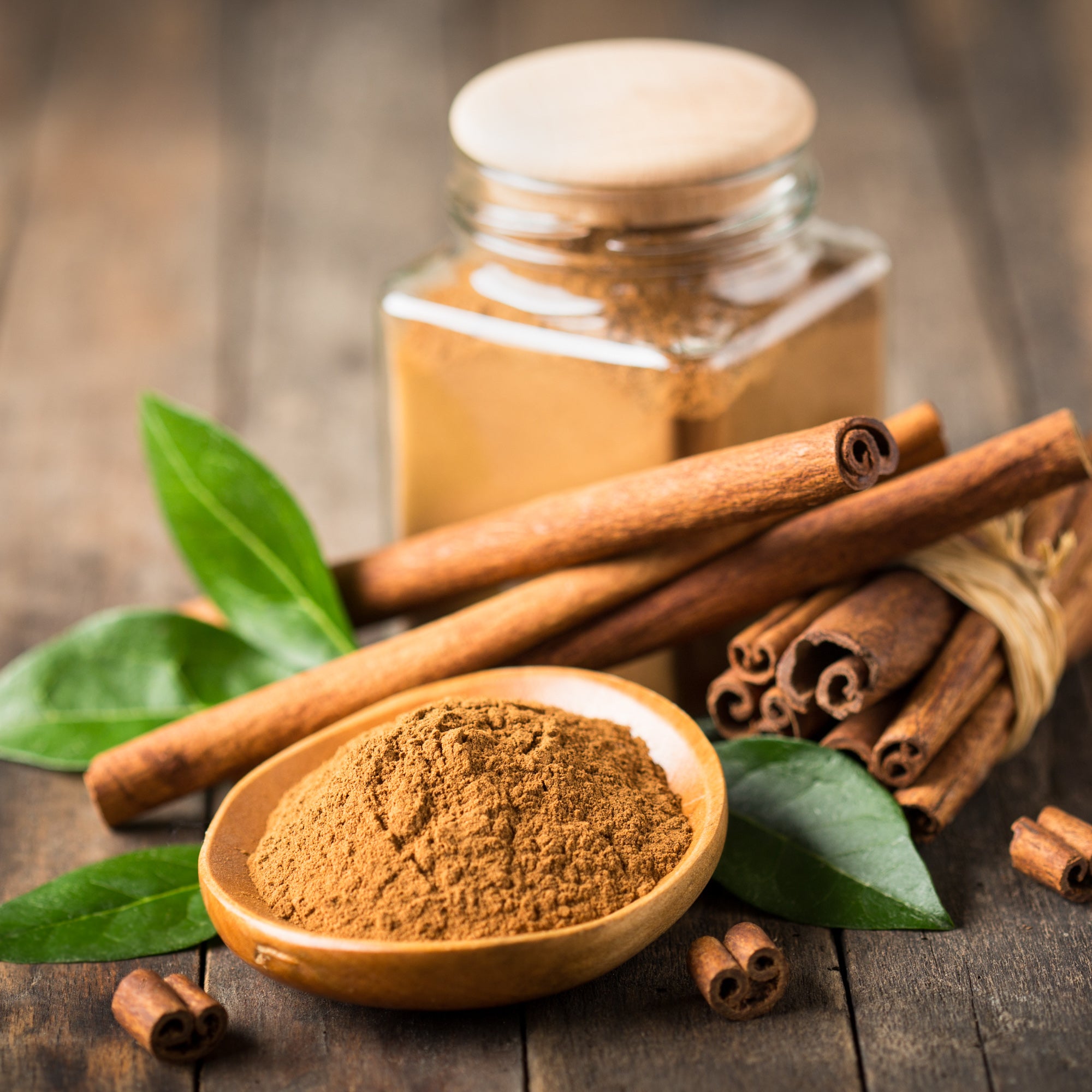 Vietnamese Cinnamon
Also known as "saigon" cinnamon, this ingredient adds more than just a delicious flavor! This common spice is also rich in antioxidants and may have antibacterial and antimicrobial properties.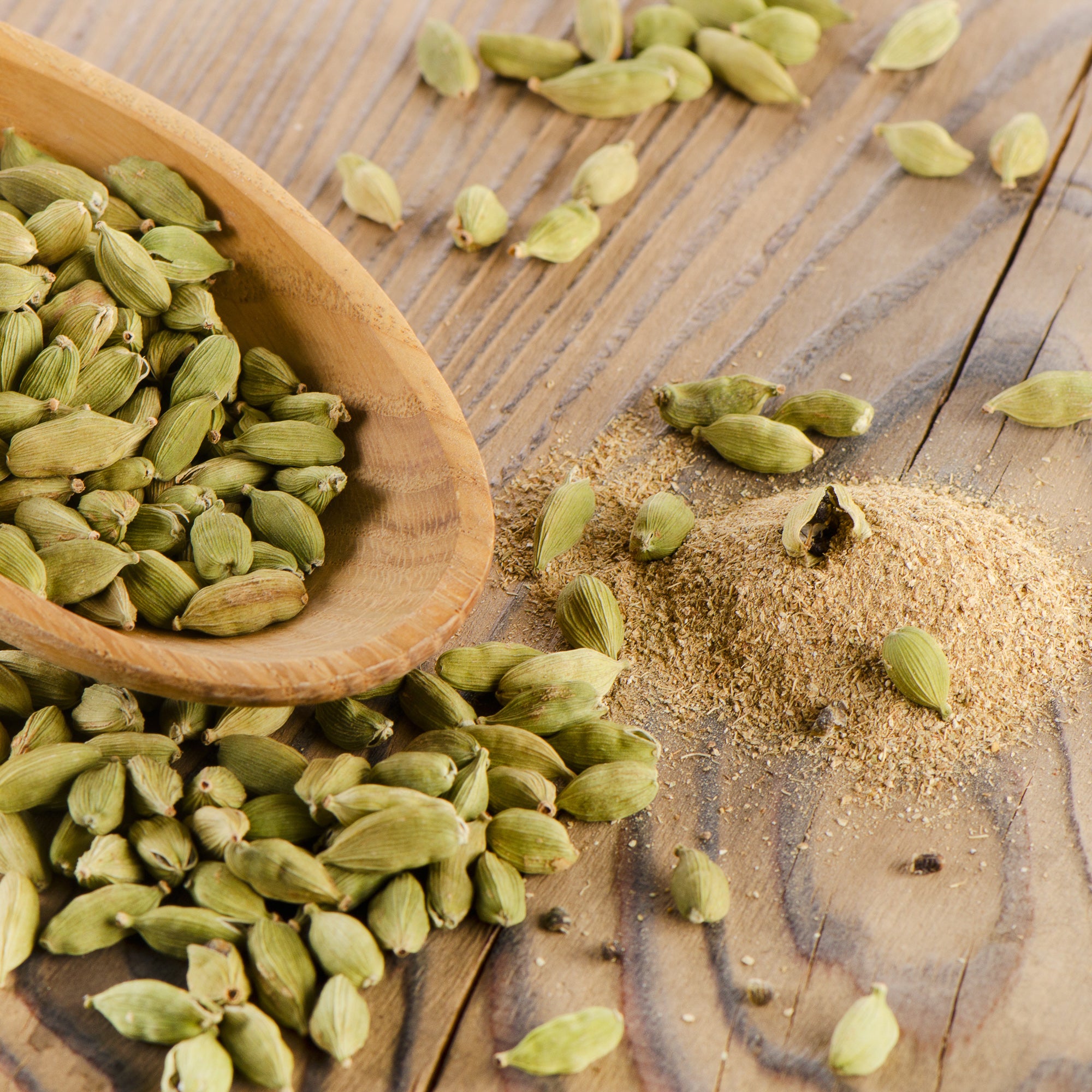 Cardamom
A spice that carries a very intense and unique flavor with hints of sweet. Contains some antioxidants and may aid in healthy digestion.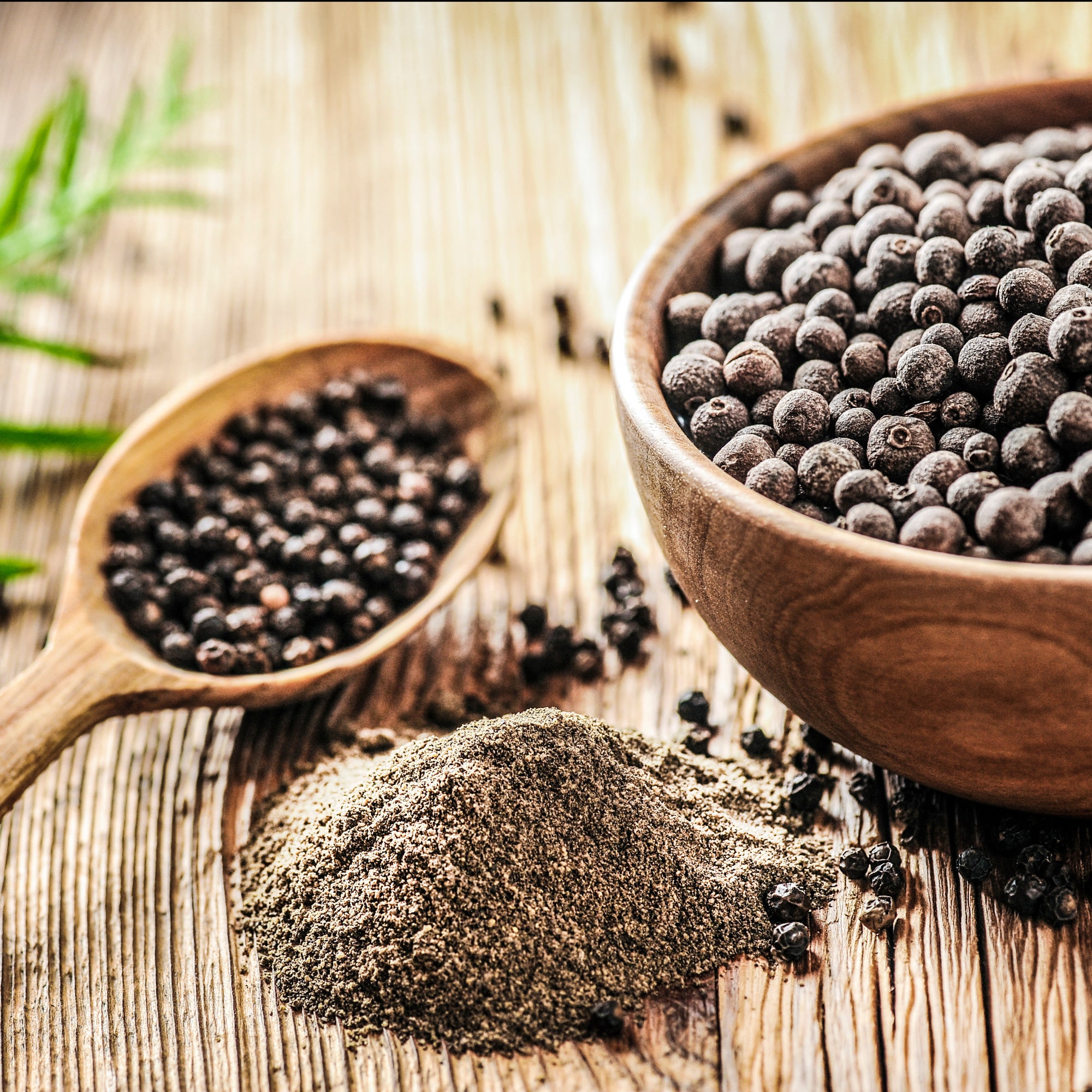 Black Pepper
High in antioxidants that studies suggest may be due to a plant compound within black pepper called piperine. It has some anti-inflammatory properties and may aid in nutrient absorption.
Huge Boost Blend Fan…and Now Golden Blend Fan!
I absolutely love the flavor of Golden Blend! It's delicate and really complex at the same time. I added a splash of heavy cream and a sprinkle of organic green stevia… so good! Bye bye nightly wine.
Wanted to love
Really wanted to love this but it does not blend well and I know it suggests continuing to stir but its just way too chalky. Wish it dissolved more! I also don't feel big differences but I will continue to give it a go.
Awe we are so sorry that you have not been enjoying it so far! The Golden Blend does do best with a little extra cream or milk. The particles dissolves a bit more smoothly and don't settle as much that way! Thank you so much for giving us a try . You can always email us (info@allurasuperfoods.com) if you need any tips or tricks on how to enjoy the products!
A staple in my nightly routine
I've been drinking a cup of Golden Blend at night for a few weeks now. Not only does it taste great (I add a tsp of honey and tbsp of heavy whipping cream), but it also surprisingly brings a nice calm feeling over me and most importantly has helped as an anti-inflammatory to bring some relief for my struggle with endometriosis. I do have to stir it until it's completely finished otherwise some of the powder settles at the bottom, but it's not a problem because my serving is only 8 oz, so it's gone quickly and I look forward to the next nights pour.
Shipping problems
I was really looking forward to trying Golden Blend. I ordered it two and a half weeks ago, with shipping supposed to be a few days. It hasn't arrived yet.
Hi Catherine! We are so sorry that you have not received your order yet! Please email our customer service email (info@allurasuperfoods.com) with your order number so we can help locate where your package is. This sounds like it may be lost in the delivery system, unless you are an international customer. International packages do typically take much longer. Please email customer service as soon as you can so we can locate it .
Delicious!
As an ADHD'er, I like complex flavors that bring my brain into the moment of enjoyment—and this does that beautifully as a part of my wind down evening ritual. I look forward to making it and am still amazed at how really smooth and spicy delicious it is—kinda like a hug and a giggle together. Thank you, Shaina!